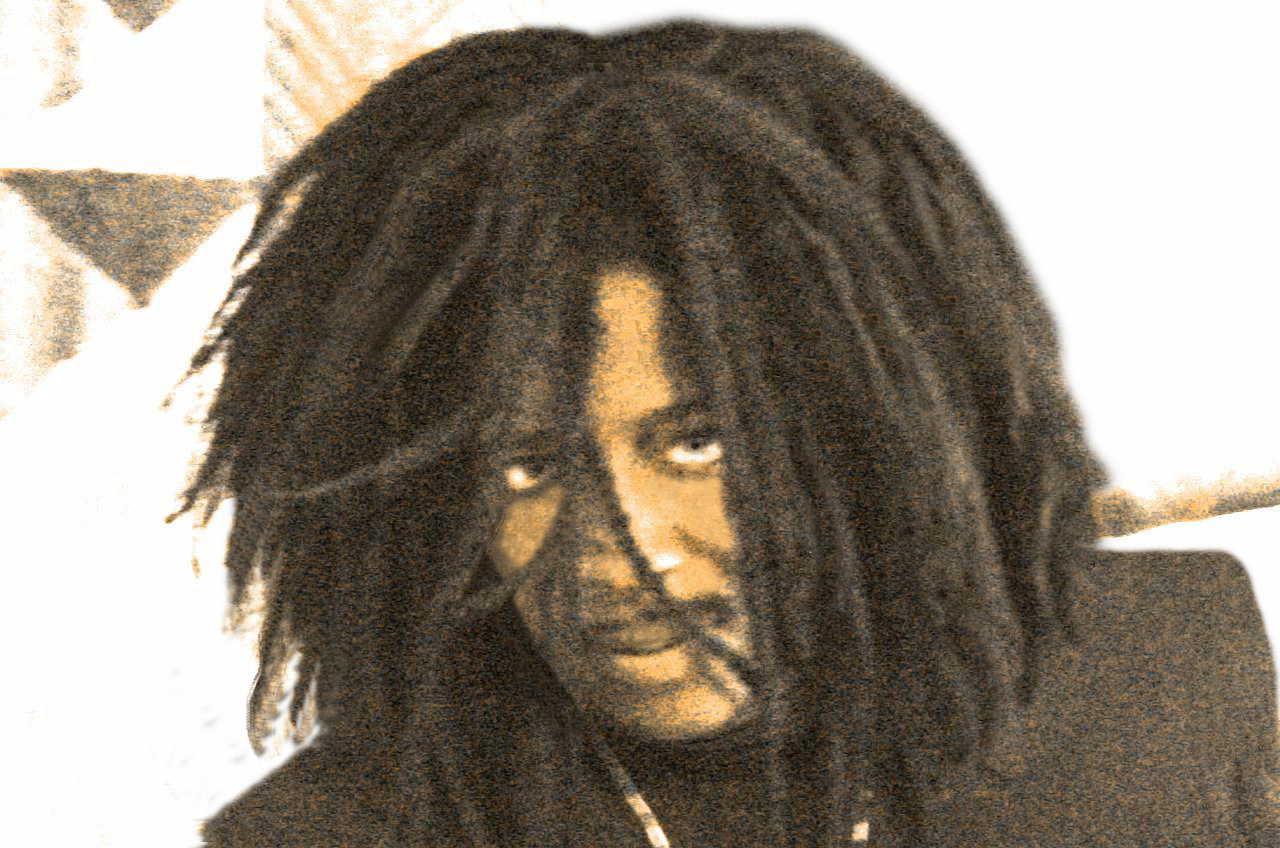 Out on the Town with Sire's Crew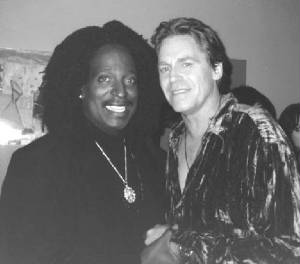 Sire seen with TV star, Jeff Conaway at his St Patrick's Day slash House Warming Bash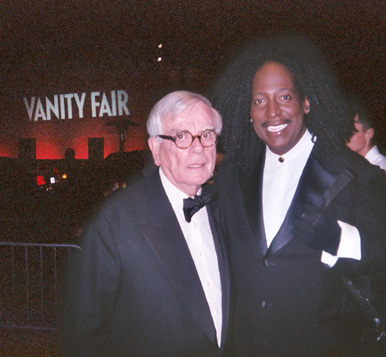 Sire greets former employer, famed TV Mogul, Dominick Dunne after star studed Oscar bash.
Sire at Capitol Records in Hollywood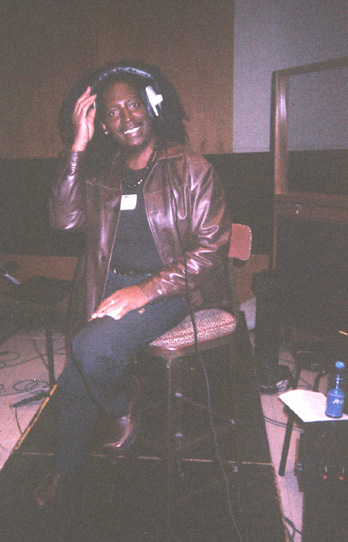 Sire sits on stool used by the great Frank Sanatra during recording vocals for the Academy Awards.
Photo by Michael Carpenter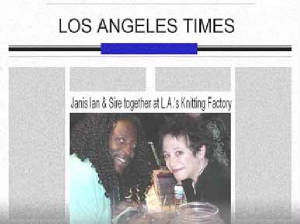 Sire re-unites with grammy winner, Janis Ian at the Knitting Factory in Hollywood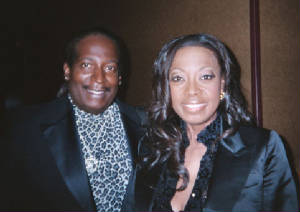 Here Sire gets warm encouragement from TV/Radio diva, Star Jones Reynolds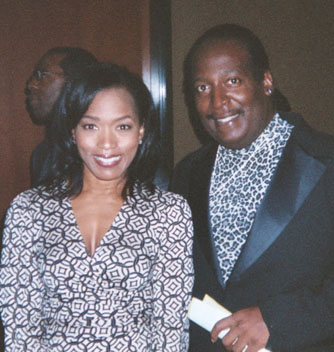 Sire commends Angela Bassett for her potrail of Tina Turner



Sire gets the real scoop from "Desperate Housewives" actress, Alfrie Woodard



Sire shares a moment with "One On One" star, Flex Alexander



Sire compliments Jensen Atwood, star of "Noah's Arc" on LOGO cable network.

Sire performs at private Xmas "White Party"


Famed singer of "Pieces of a Dream" Norwood Young thanks Sire for entertaining his celebrity guest.



Sire gets details on the Star Jones Wedding from friends Jackee' & Marva Hicks who performed there.



Soulful Songstress, Vesta and Apollo's Kiki Sheppard compliments Sire on his performance



Sire performs for an audience of stars, hosted by Comedic Actor Tommy Davidson



Sire congratulates Earth Wind & Fire's Verdine White on the new CD at Platinum Live



Cheryl Lynn shows Sire how it is "To Be Real" at LA Pride Festival



Sire embraces friend and Broadway Legend, Ken Page at Sunset Junction



Flirting around with the bubbly Rolonda Brown Watts



Sire also reunites with the one and only Diva, Jenifer Lewis at Lorraine's chic NYrs gathering.



Sire puts famed Producer, Nat Adderley Jr. on the spot to tap his magic on Sire's next CD



Sire meets up with "A Taste Of Honey's" Janice Marie Johnson for Grammy Party at Club Platinum Live



Famed Dancer,Choreographer, Lorraine Fields thanks Sire for entertaining guests @ her New Years Bash



Sire attends star studed Christmas Party and share laughs with



It's a wrap for UPN stars, Tracie Ellis Ross & Persia White after shooting of "Girlfriends"



Sire & friend, actor Chuma Hunter Gault co-star of "Girlfriends"

Diva JKaren's Big Ass Birthday Bash


Actress JKaren, star of UPN's"One on One" Kelly Perine & Sire



Sire performs at HB Barnum's annual Thanksgiving feast



Sire also shared stage with Lady Gee Gee & the legendary Linda Hopkins



Wacky E! star Anna Nicole Smith embraces Sire & friends at Cafe Romas



Sire reunites with the Lovely Linda Hopkins after performing at Birthday Bash in Beverly Hills



Sire and friend, El Rey owner Rodney Nardi jokes about his Afro and Disco Stroll



Sire and La'Chance from the movie "Punks," also performed in Club70's show.

*



Sire appears on the "Winds Of Fate" album as the voice of Devil Temptation, produced by HB Barnum

Tridute to Barry White at Platinum Live


Widow of the Maestro, Glodine James White thanks Sire for his tribute performance

photo by Angela Gonzalez


Sire commends his favorite contestant, "American Idol's" Justin Guarini

photo by Angela Gonzalez


Sire shares an inspiring moment with rapper/TVstar, MC Lite at Norwood Young's chic listening party.



Backstage, Sire gets a warm embrace from the No. 1 songwriters in the biz, Ashford&Simpson

At "Motown Live" Performance


Chaka Khan compliment's Sire on his rendition of "Everlasting Love"

Sire reunites with TV stars of "227"


Sire shares the stage with the fabulous Alaina Reed



Sire reunites w/Marla Gibbs at Xmas party hosted by HB Barnum



Sire gives UPN star, Dorien Wilson a pat on the back for his work on "The Parkers"

The After Party at Platinum Live


Sire gets the divine fortune of meeting the late Master of Punk Funk, Mr. Rick James



Backstage Sire gets career advice from superstar, Stephanie Mills



Sire exchange laughs with Comedic Actor, Katt Williams



Sire gives two thumbs up to American Idol's Tamyra Gray after her performance



Sire shares the stage with famed "Star Search" winner Darrell Coleman



Sire shares the stage with actor Ron Glass in a special Community Project



Sire compliments actress Rena Owen for her powerful performance in the film "Once Were Warriors"



Actress Louisa Moritz thanks Sire for performing at her last Benefit Project



Sire and (Grasshopper) David Carradine jokes about "Kung Fu"



Sire with Actress Alison Amgrim aka Nellie Olson "the little bitch on the prarie"



"ER's" Connie Marie Brazelton thanks Sire for perfoming at her New Years Eve Bash



Sire embraces friend and mentor, Actor Jesse Goins



Comedic Actress Roxy Reese share laughs as the celebration ends



Sire compliments Actress Debbie Morgan for outstanding performance in "Eve's Bijou&All My Children"



Backstage of Sunset Junction with the "Supreme" diva Sherri Payne



In the studio w/ Milwaukee's greatest gospel artist Edna Fitzpatrick of "Winds of Fate"
Entertaining at Home w/celeb guests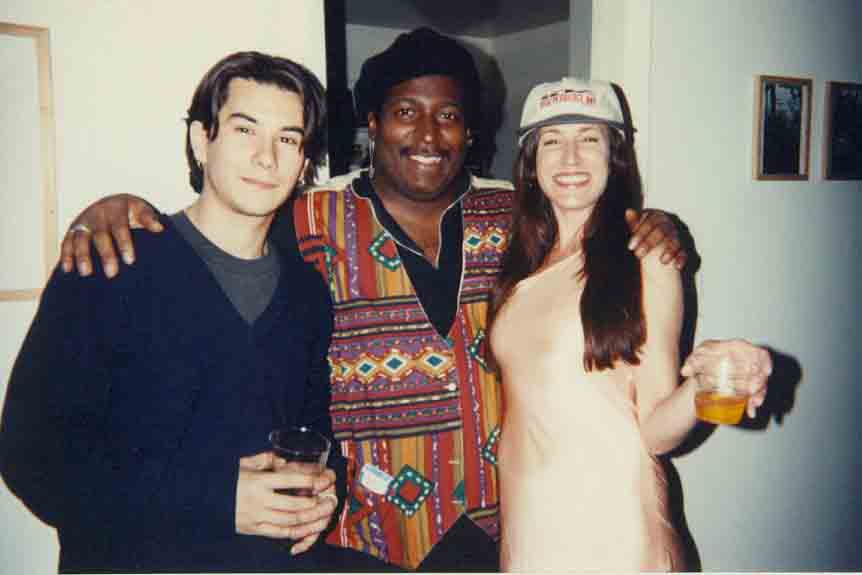 Home celebration for ID4 with actor friends Danielle Graf and star of "Independence Day" Jimmy Duval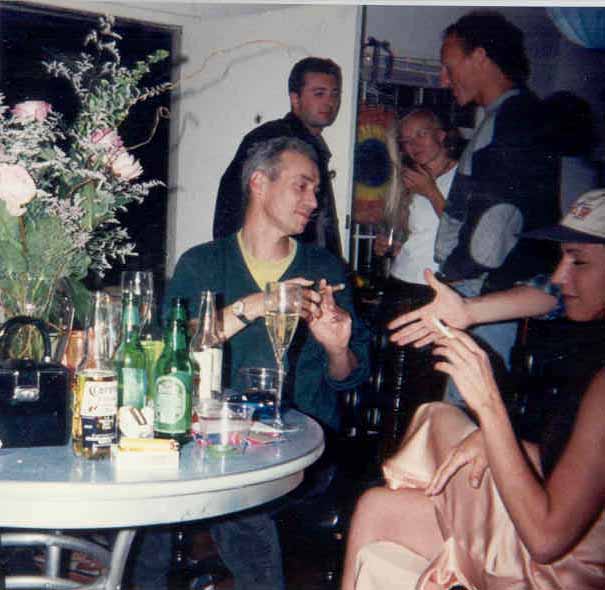 Even Director/Producer of "ID4" Roland Emmerich stayed to celebrate his huge box office Hit!
New Years Eve show at LA's Cannabis Club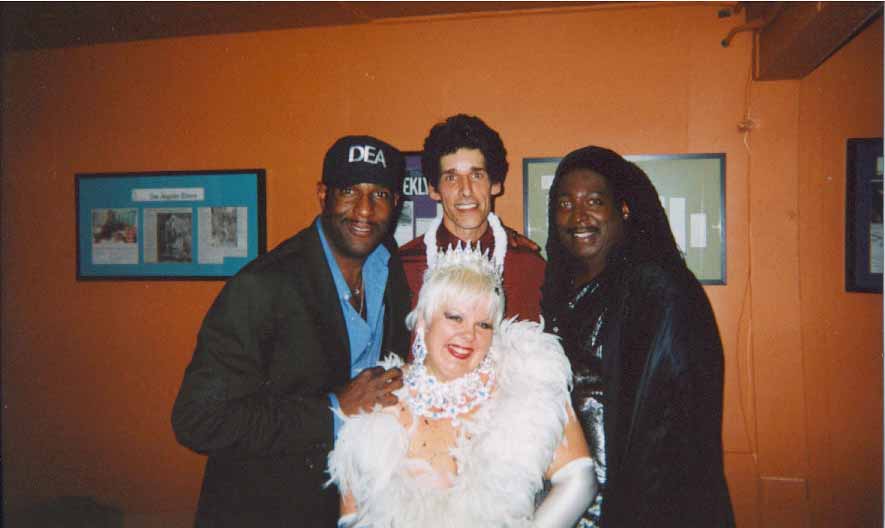 Owner Scott Imler,Irene Soderberg & Mirron E. Willis who also starred in "Independence Day"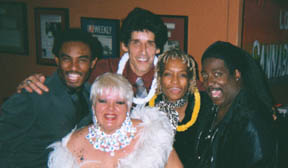 Sire,Irene,Renal,Scott and our fabulous comedic host, Angela Scott
Broadway comes to Hollywood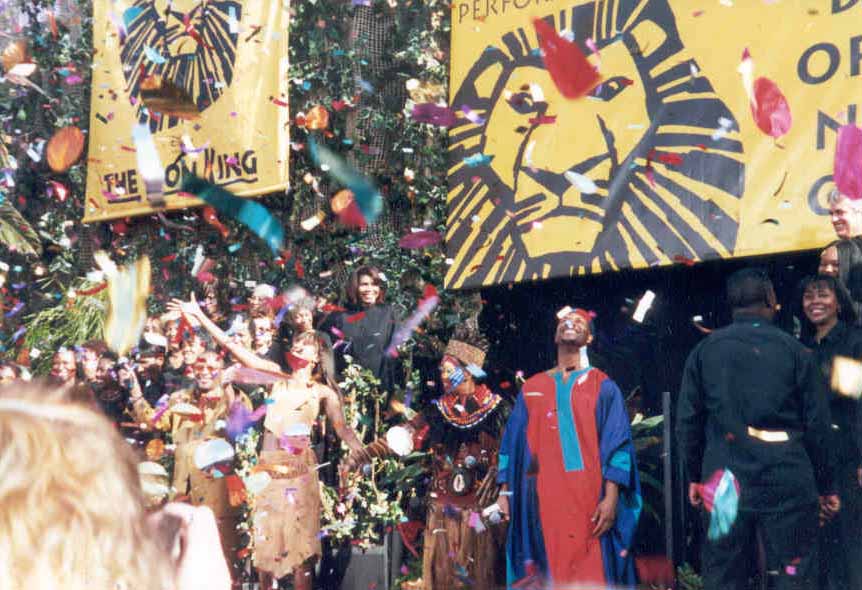 The new historic Pantages Theatre unveils it's Grand Opening with the principle cast of "Lion King"
"The Circle Of Life!"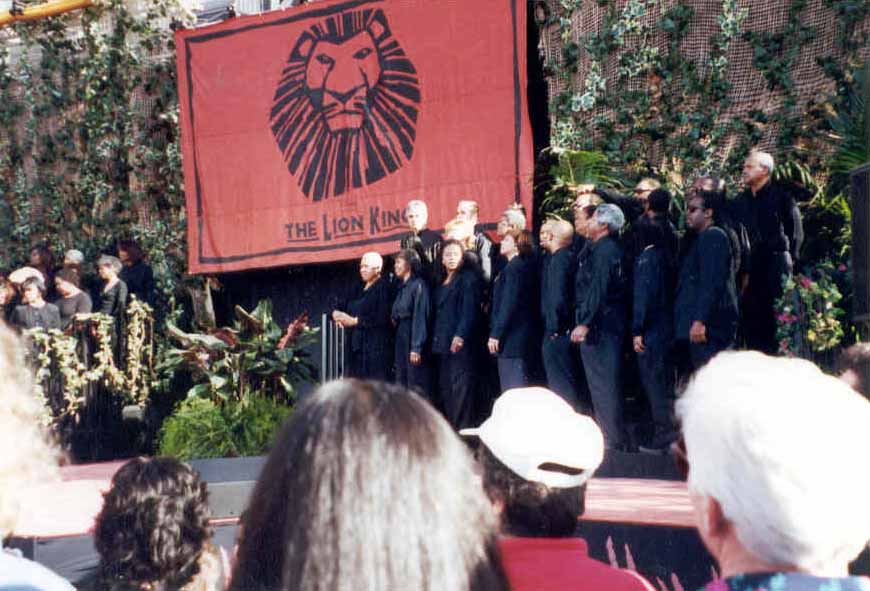 The Life Choir voices rang throughout the streets of Hollywood
If you think that's all we've got?
You're mistaken!
There are more exciting photo's
inside Sire's Scrapbook Edition